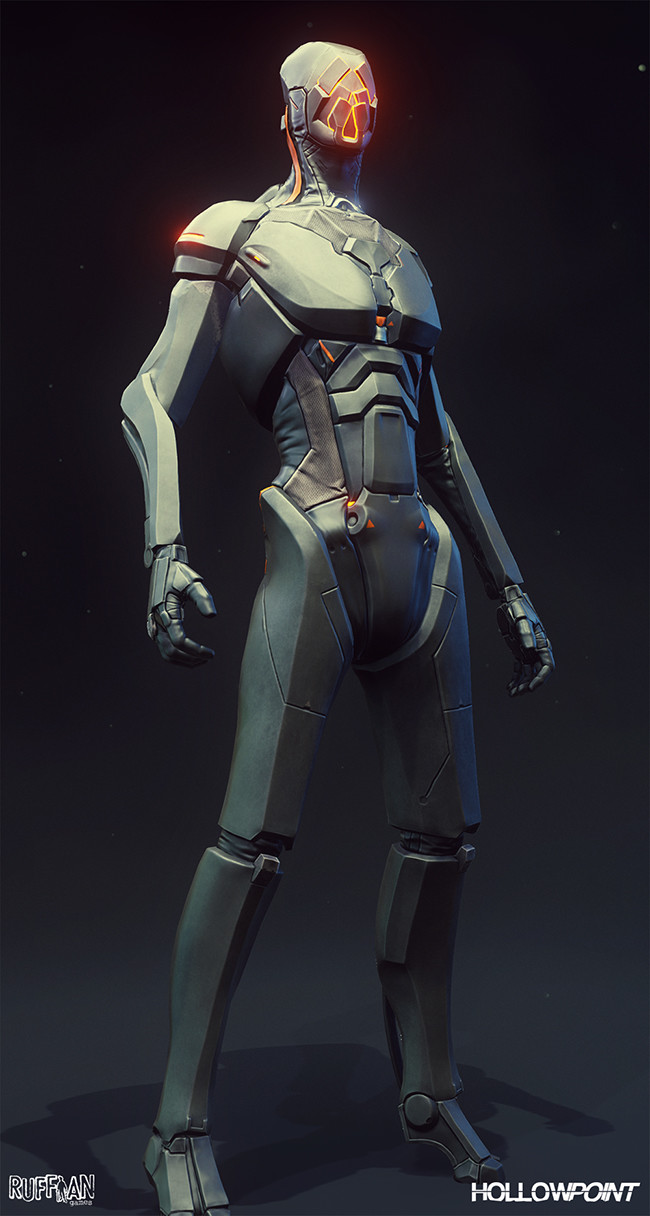 This guy was from a different -unfinished- faction.

Lighting, VFX, shaders. No default Unity shading.

Thanks, Tom for the screenshots.
Hollowpoint was a 2.5d side scrolling action game in development at Ruffian for which I was the art lead.
I was responsible for;
-key character art
-weapons
-lighting
-shaders
-VFX
-logos and promotional materials
All the work was on a very tight schedule - we had to produce a minimum viable product after just 6 months, with a two man art team. The talented Mr Tom Carter ( https://www.artstation.com/artist/carty ) handled environment modelling and texturing.
Character 1024 textures >5000 tris. Had to have lots on screen at a time.
Game was made in Unity 4.
I'll post player character assets soon.